Gloss meters
Gloss meters are instruments that measure the reflective qualities of manufactured surfaces. The meter shines a light of known intensity at the test surface and then measures the specular reflectance. Our range includes single and multi-angle glossmeters covering a wide range of applications from high gloss to matt finishes.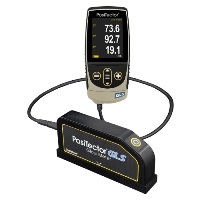 Contact for quote
Portable gloss measurement for all surfaces finishes. Select from 3 probe models: GLS 60, GLS 20/60, and GLS 20/60/85. Automatic Diagnosis and Auto Calibration. Fast measurement speeds of 60+ readings per minute.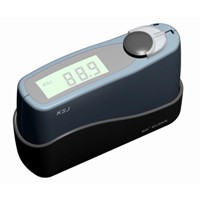 Small, lightweight and simple to use, this 60 degree gloss meter is suitable for most surface finishes such as paints, varnishes, printing ink, marble, granite, plastics, paper, polished brick and ceramic tiles etc. Resolution 0.1 Gu. Deviation 1.5 Gu
With 3 angles of incidence (20, 60 & 85 degree), the MG268-F2 will measure high, medium and low gloss surfaces. Supplied with software and data transfer cable. Resolution 0.1 Gu. Deviation 1.5 Gu (0-120); 1.5% (120-2000).
Gloss Measurement Guide
The human eye is the best tool to evaluate gloss differences. However, conditions vary and people see and judge differently. Gloss meters provide a reliable and practical way to define appearance with objective, measurable criteria. Accurate measurement of gloss improves quality and optimizes manufacturing processes.
Glossmeters work by shining a light of known intensity, and at a specific angle, at a surface and then measuring the specular reflectance. Smooth and highly polished surfaces reflect images distinctly, and on rough surfaces the light is diffused and scattered. To obtain a clear differentiation over the complete measurement range from high gloss to matt, different geometries are used. The angle of illumination chosen is dependant on the type of surface to be measured. The complete measurement range is covered by 20 degree (High gloss), 60 degree (Medium or Semi Gloss) and 85 degree (Low Gloss) glossmeters.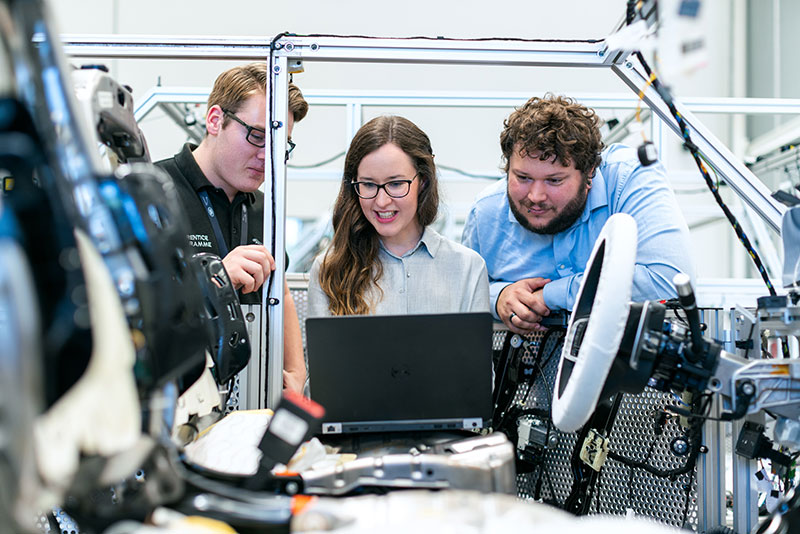 Trust in the specialists
DMV UK are specialists in portable testing equipment including ultrasonic thickness gauges, coating thickness meters, dewpoint meters, gloss meters, hardness testers, force gauges, intrinsically safe phones & computers, shore durometers & surface roughness testers.