Coating Thickness Gauges & Inspection Equipment
Coating thickness gauges provide a very simple and precise method of measuring the dry film thickness of paint coatings, metal plating, anodising and zinc galvanizing. Measurement of these coatings is important to ensure compliance with specifications and to minimise wastage of materials. Other inspection equipment for ensuring the correct application and quality of coating systems includes Dew Point Meters, Soluble Salt Testers and Surface Profile Gauges (Testex Replica Tape Readers).
COATING THICKNESS MEASUREMENT INSTRUMENTS GUIDE
The choice of coating thickness gauge is dependent on the type of coating, shape and type of substrate, coating thickness, equipment cost and the precision required. Techniques used include dry film thickness (DFT) methods such as magnetic, eddy current, and ultrasonic. Powder checkers are also available for measuring uncured powder coatings to predict a cured thickness. The four main types of coating gauges are - magnetic pull-off, electromagnetic induction, eddy current and ultrasonic. Magnetic gauges measure the thickness of non-magnetic coatings on ferrous substrates such as steel and iron. Magnetic pull-off gauges use a permanent magnet. As the coating thickness increases, the pull off force reduces and this measurement of force is displayed in the form of a graduated scale from which the coating thickness can be read. Electromagnetic induction instruments use a probe which produces a magnetic field. The flux density produced is relative to the distance between the probe and the metal substrate. The instrument converts the flux density measurement to a paint thickness reading on the instrument display. Eddy current instruments measure the thickness of non-conductive coatings on non-ferrous metal substrates. The instrument probe produces eddy currents on the test surface. The paint thickness and the substrate characteristics affect the magnitude of the eddy currents. The eddy currents create an opposing electromagnetic field and this is measured by the main coil or by a second adjacent coil. Ultrasonic instruments are used to measure coating thickness on non-metal substrates (plastic, wood, etc). The ultrasound wave is travels through the coating and substrate and is reflected back to the probe. The instrument measures the time interval between the excitation pulse that generated the sound wave and the first returning echo. This time interval is then converted to a thickness reading on the instrument display.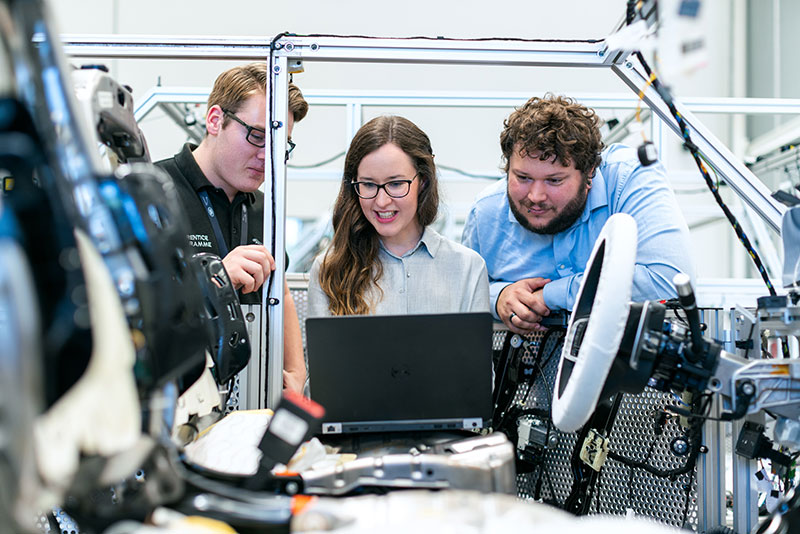 Trust in the specialists
DMV UK are specialists in portable testing equipment including ultrasonic thickness gauges, coating thickness meters, dewpoint meters, gloss meters, hardness testers, force gauges, intrinsically safe phones & computers, shore durometers & surface roughness testers.