Ultrasonic Thickness Gauges
Ultrasonic thickness gauges are particularly useful for non-destructive measurement of wall thickness where access is only possible from one side of the test object, for example pipes, tanks, boat hulls, and structural box sections. Most common engineering materials, for example metals plastics and glass, can be measured ultrasonically. The DMV UK range of ultrasonic thickness testers enable fast and accurate UTG wall thickness testing with options available to cover many different applications.
Ultrasonic Thickness Measurement Guide
Ultrasonic thickness testers are available for measuring most common engineering materials. They work by measuring the time interval between the excitation pulse that generates the sound wave and the first returning echo. The material wall thickness is derived from the relationship between the time of flight of the ultrasonic pulse and the velocity of the sound in the material. The ability to measure components where access is limited to one side only gives ultrasonic thickness gauges a distinct advantage over other methods and allows measurement of pipes, vessels and box sections etc. For basic applications where only one material type is being tested, a simple fixed velocity gauge with a numerical display can be used. For more demanding applications, there are advanced gauges which enable measurement of very thin materials, cast materials, composites, measurement through paint coatings and detection of flaws etc. These advanced instruments have features such as such as A and B scan displays, data loggers, through paint mode, scan and alarm modes.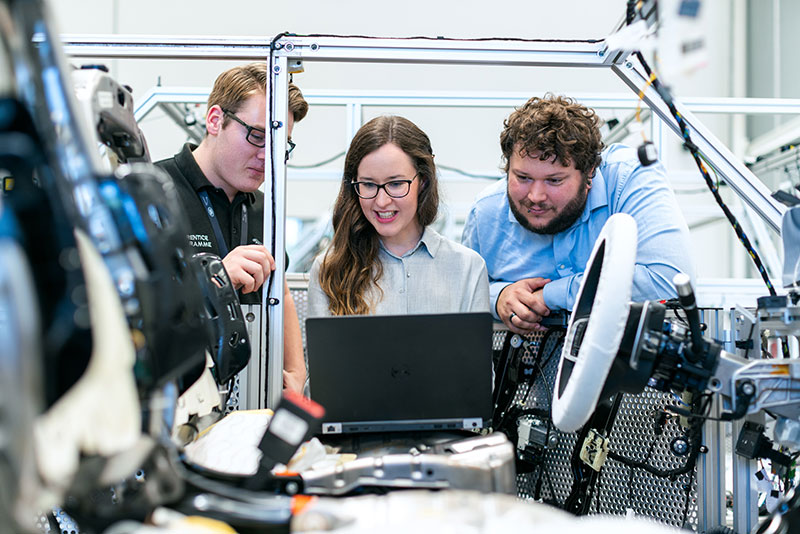 Trust in the specialists
DMV UK are specialists in portable testing equipment including ultrasonic thickness gauges, coating thickness meters, dewpoint meters, gloss meters, hardness testers, force gauges, intrinsically safe phones & computers, shore durometers & surface roughness testers.