Hardness Testers (Portable)
Portable metal hardness testers provide fast and accurate on site measurements. The DMV UK range of hardness testers includes dynamic rebound (Leeb), Rockwell and UCI (Ultrasonic Contact Impedance) type testers and a selection of probes to cover a wide range of applications. Hardness values are displayed in various scales including Vickers, Brinell and Rockwell.
Portable Hardness Tester Guide
There are three main types of portable metal hardness tester available .... Dynamic Rebound (Leeb), Rockwell and Ultrasonic Contact Impedance (UCI).
Dynamic rebound testers project a spring loaded impact body with a spherical tip towards the test object at a defined velocity. The impact creates a plastic deformation of the surface which causes the impact body to rebound at a slower speed. This loss of velocity is measured by the passage of the impact device through a magnetic coil and this produces a Leeb hardness value (HLD) which the instrument can convert to hardness scales HRB, HRC, HV, HB etc. Modern portable rebound testers can produce fast and accurate results and are particularly suitable for use on solid heavy components, coarse grained materials and thick walled tubing.
Rockwell hardness is a static test where the penetration depth of a diamond cone indenter is measured at 2 defined loads. It can be used on a wide variety of applications such as small, light, thin, walled or tubular test objects, and large and heavy objects where the surface roughness and grain size are small enough. Test objects need to be least 10 times the thickness of the indenter penetration depth.
UCI hardness testers are not restricted to large mass items and can be used on smaller, thinner walled components and on finer grained materials. These instruments apply a known force to a Vickers diamond which is attached to the end of a metal rod which oscillates longitudinally. The diagonals of the resulting indentation are evaluated electronically by measuring the ultrasonic frequency shift which is proportional to the size of the indentation. The difference in ultrasonic vibration frequency is then converted to hardness scales such as Vickers, Rockwell or Brinell etc.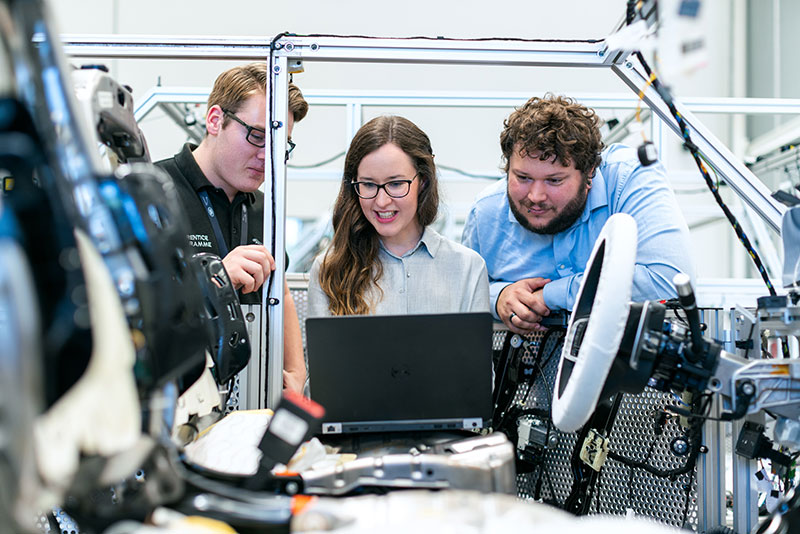 Trust in the specialists
DMV UK are specialists in portable testing equipment including ultrasonic thickness gauges, coating thickness meters, dewpoint meters, gloss meters, hardness testers, force gauges, intrinsically safe phones & computers, shore durometers & surface roughness testers.